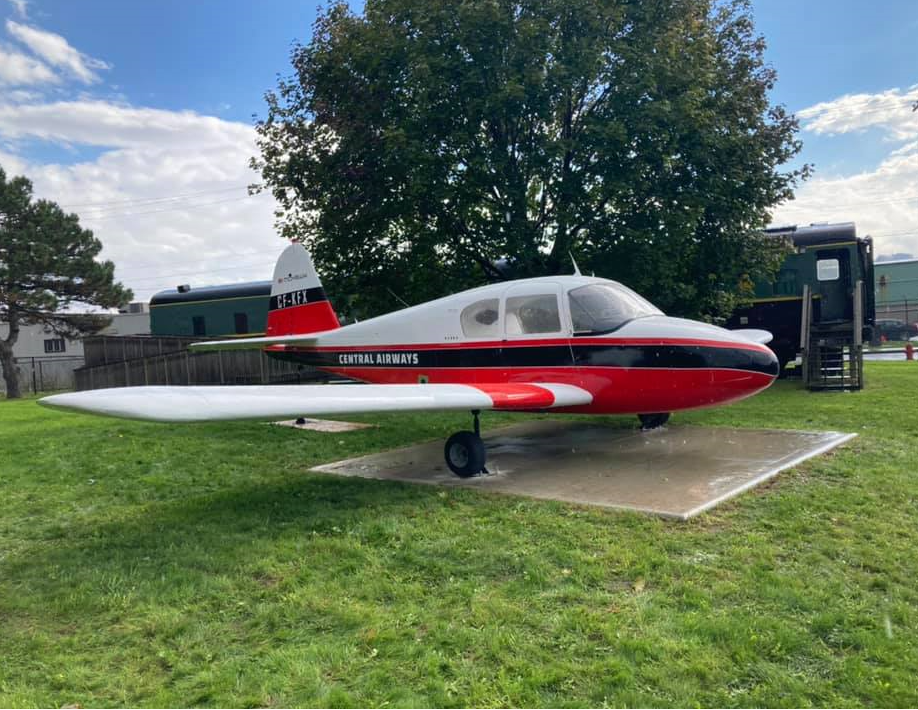 Historic Apache revived for Hamilton youth
Youth in one of Hamilton's most disadvantaged neighbourhoods will have a Canadian aviation treasure at their fingertips this summer. A 1956 Piper Apache is now an interactive installation at the Eva Rothwell Centre in Hamilton, Ontario thanks to a Mohawk College and KF Aerospace restoration project.  
It began back in 2018 when the aircraft was pulled out of the mud in a farm at the request of Don MacVicar, founder of the Eva Rothwell Centre. It just so turned out the plane had a special story to tell. 
"The plane was one of the first twin engine trainers in this part of the country," says Mohawk College Associate Dean of Engineering Technology, George Miltenburg. "It was purchased by the Wong brothers whose parents were Chinese immigrants working on Trans Canada railway. They become aviation engineers and in 1945 opened a successful training company, Central Airways."
Miltenburg says the restoration project was a true team effort. "Mohawk students pulled the plane out of mud and started the work. During the pandemic, KF donated several hundred hours of labour, including the fabrication of a new dash panel and paint job. KF stepped in to tackle the work our students couldn't do."
The aircraft is now installed on a concrete pad anchored in a predominant display at the Rothwell Centre. "In the summer it will be like an amusement park ride. We installed a flight simulator so that kids can take turns in the pilot seat, pick a country and even fly over the amazon rainforest! It's very realistic. It's something for them to touch and feel."
"This airplane will inspire a new generation of airline mechanics, designers, flight attendants, pilots and much more. Thank you all for going the extra mile to make some wonderful things happen and bring hope to a community." – Don MacVicar.