Be a part of our craft
KF Aerospace celebrates over 50 years of innovative aircraft solutions for corporate, commercial and military customers worldwide. From humble roots in the Okanagan Valley, KF has grown across Canada to provide aircraft maintenance and modifications, military aircrew training, air cargo operations and leasing—with the same commitment to quality and service established by our founder in 1970. With facilities across Canada, KF is home to 1,100 highly skilled employees.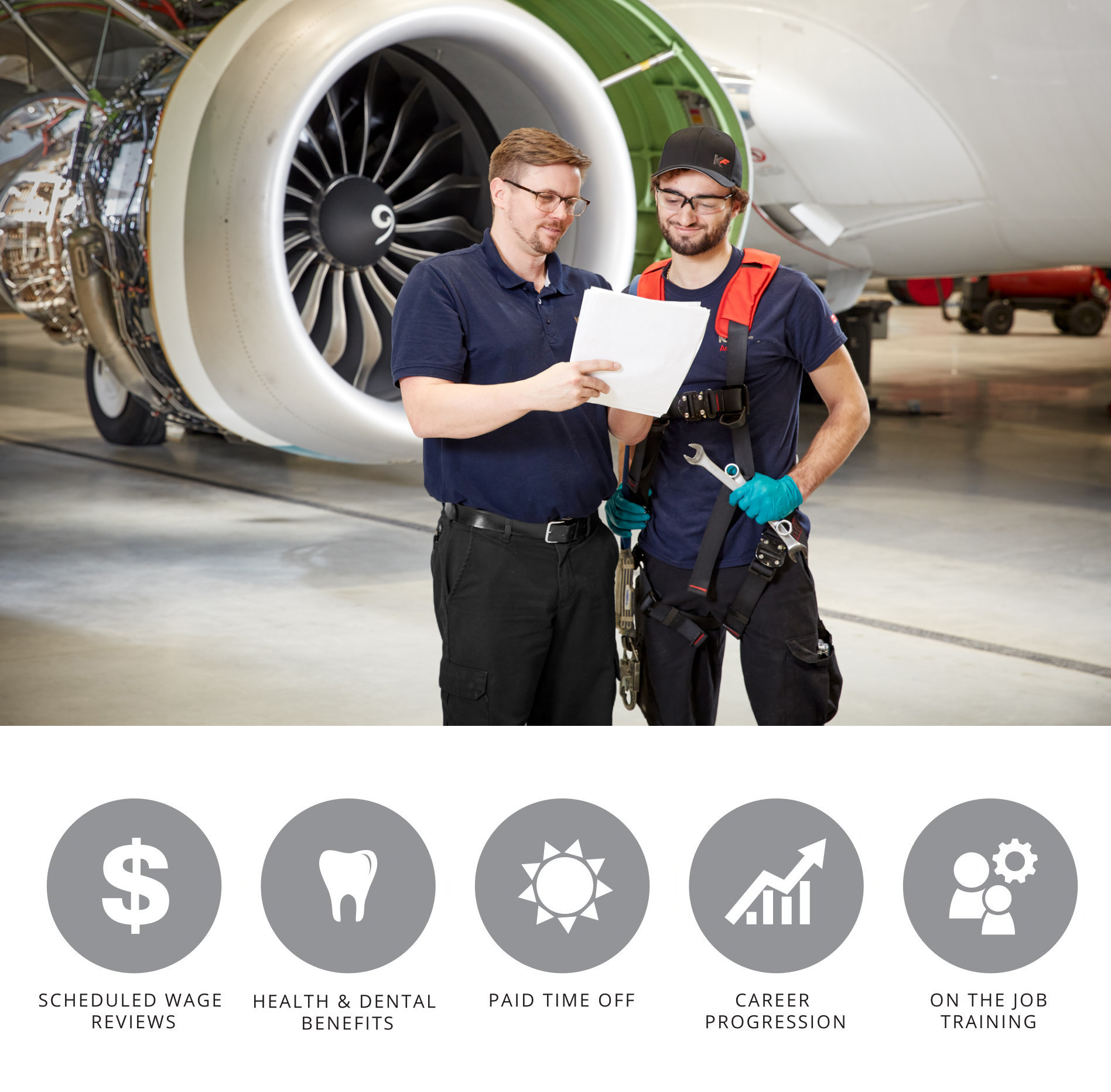 Exceptional Benefits &
Perks
Come reach your full potential with KF. We provide an environment for you to grow and succeed, with critical tools and resources to support your wellbeing at work and at home, for your family and the future.
Along with a competitive salary, regular performance and wage reviews, and access to internal promotions, KF is proud to offer full-time staff benefits that include, but are not limited to:
Extended Health and Dental
Short & Long-Term Disability Insurance
A Health Spending Account
A Personal Wellness Spending Account
Virtual, 24/7 on-call medical care
Paid vacation and personal time off
The opportunity to bank overtime for additional time off
Pension matching plan and voluntary RRSP
Employee & Family Assistance Program
Free financial advice
A bonus program based on organizational performance
KF is an advocate for Diversity, Equity and Inclusion and Mental Health in the workplace, and cultivates an employee community that welcomes, supports and values all individuals.
Training & Support
There are many ways to build your career at KF. Whichever path interests you, we support you in pursuing your passion. Not only do we provide our staff training resources and professional experience, but we also sponsor Apprentice Aircraft Maintenance Engineers to get their Transport Canada Certification, as well as offering paid technical training (ex. Aircraft Certification Authority Courses).
College Programs
KF has become one of the largest aviation service providers in Canada, creating exciting new job and educational opportunities in its local communities and beyond. Our locations in Kelowna, Hamilton and Southport all partner with local colleges to offer on-site AME training programs:
Community & Culture
From staff barbecues to project farewells on the tarmac—we celebrate our successes together at KF. Feel at home in our employee community with the support of programs like our Diversity, Equity, and Inclusion (DEI) committee, our Mental Health First Aid team, and the YMCA Daycare Facility coming soon to the Kelowna Airport with dedicated spots for KF families.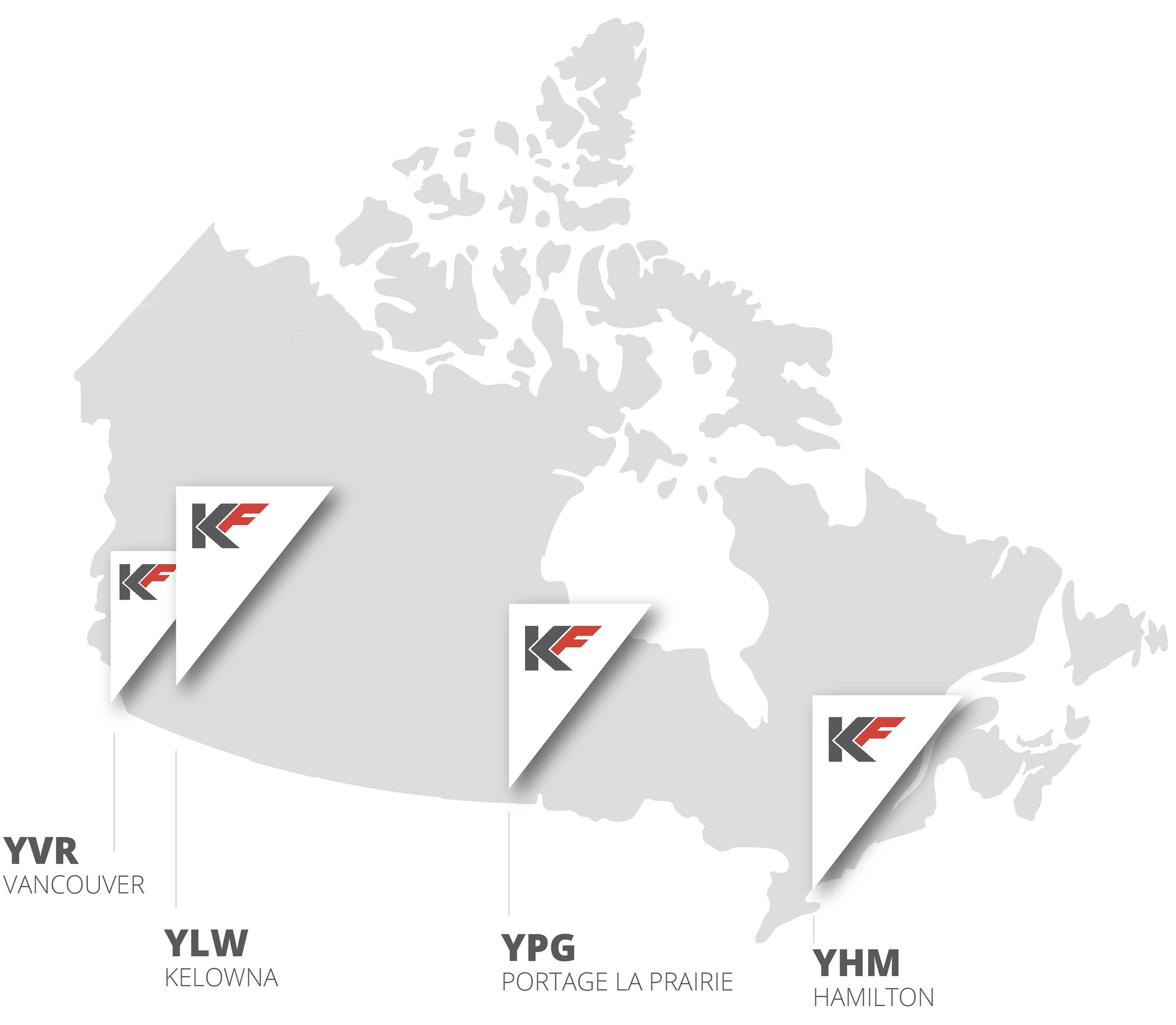 Work with KF
KF operates in Vancouver and Kelowna, BC, Portage la Prairie, Manitoba and Hamilton, Ontario. Click here for details.
For questions regarding our opportunities, please contact careers@kfaero.ca.