Be a part of our craft
Whether you're an Aircraft Maintenance Engineer, customer service agent, IT whiz or supply chain expert—we have a career path for you.
About Us
KF Aerospace celebrates over 52 years of innovative aircraft solutions for corporate, commercial and military customers worldwide. From humble roots in the Okanagan Valley, KF has grown to specialize in aircraft maintenance and modifications, military aircrew training, air cargo operations and leasing—with the same commitment to quality and service established by our founder in 1970. With facilities across Canada, KF is home to over 900 highly skilled employees.
career path
It's your future, sky's the limit.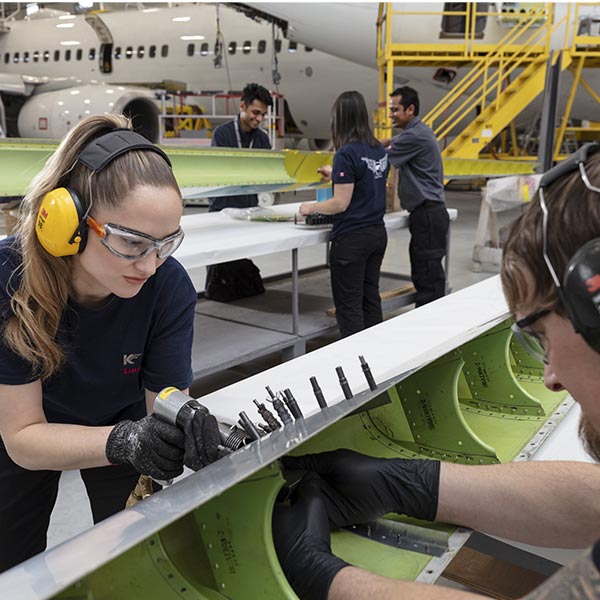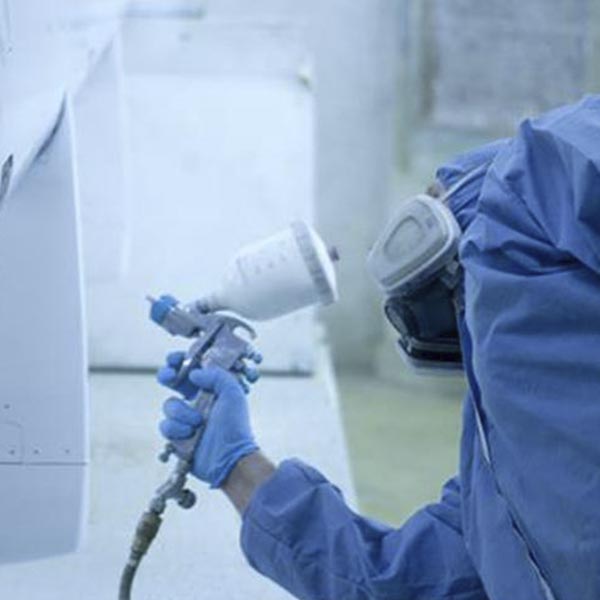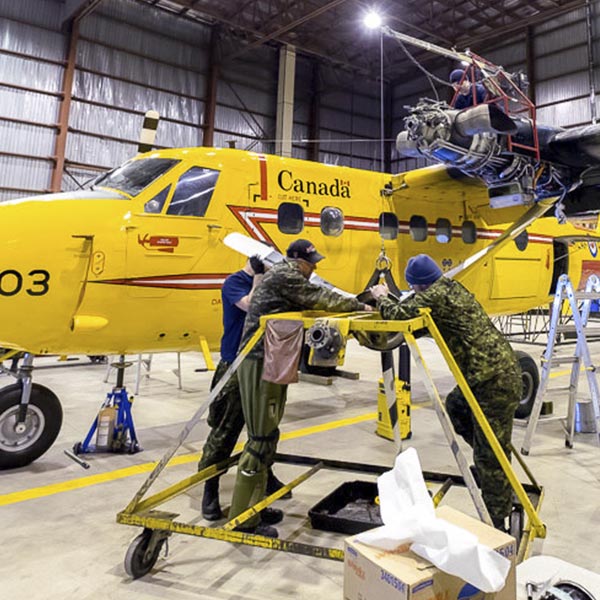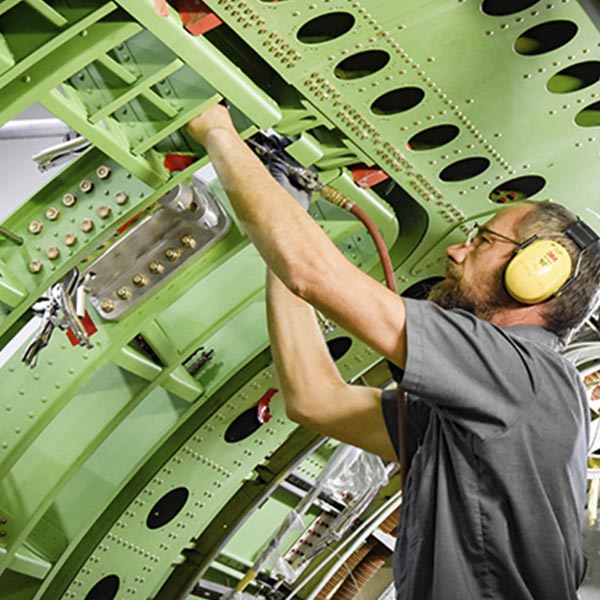 Hangar Support & Supply Chain
Professional & Support Tracks
Training & Support
There are many ways to build your career at KF. Whichever path interests you, we support you in pursuing your passion. Not only do we provide our staff training resources and professional experience, but we also sponsor Apprentice Aircraft Maintenance Engineers to get their Transport Canada Certification, as well as offering paid technical training (ex. Aircraft Certification Authority Courses).
College Programs
KF has become one of the largest aviation service providers in Canada, creating exciting new job and educational opportunities in its local communities and beyond. Both our Kelowna and Hamilton locations partner with on-site Aircraft Maintenance Engineer (AME) training programs:
Compensation & Benefits
Along with a competitive salary, regular performance and wage reviews, KF is proud to award an equalized annual bonus to all employees. KF also provides a wide variety of company perks and a comprehensive benefits package including: health, dental, vision, travel medical, life insurance, short and long-term disability, pension plan, an employee and family assistance program and paid personal time off.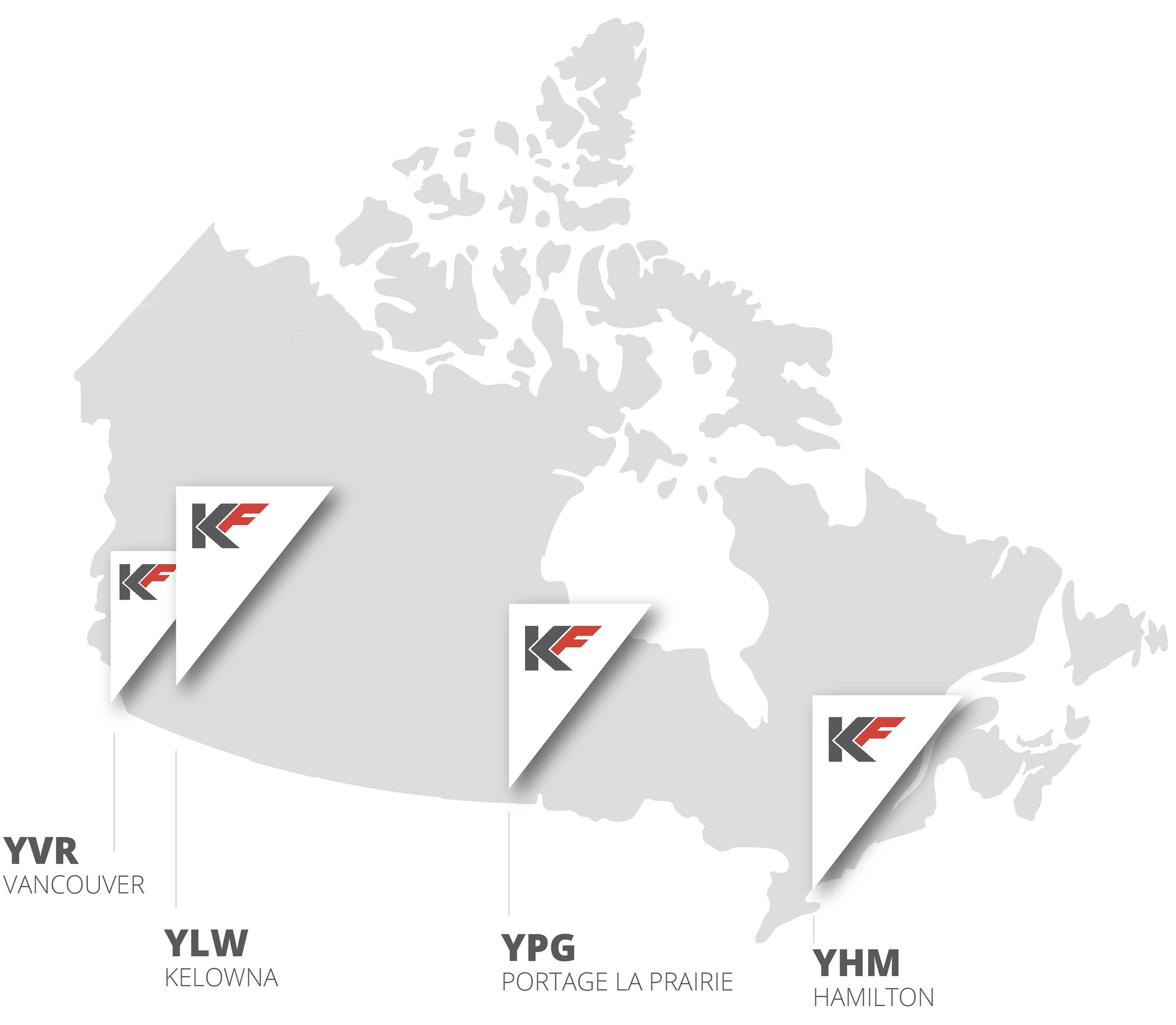 Work with KF
KF operates in Vancouver and Kelowna, BC, Portage la Prairie, Manitoba and Hamilton, Ontario. Click here for details.
For questions regarding our opportunities, please contact careers@kfaero.ca.