ENGINEERING, MAINTENANCE & MODIFICATIONS SOLUTIONS
Supporting commercial, VIP and defence sectors, structural and avionic modifications are a specialty, with KF holding hundreds of STC's.  KF operates 12 lines of production at two major facilities along with extensive shop and supply chain capabilities.
Locations
KF has two major maintenance facilities in Canada, with over 550,000 square feet of hangar, shops and support services.
Kelowna, BC (YLW)
is capable of hosting 11 lines of narrow-body heavy maintenance or modifications, and is located just a half hour's flight from Vancouver, BC (YVR), and just 2 hours from Seattle, Washington.
Hamilton, ON (YHM)
is capable of hosting wide body or 2 lines of narrow-body maintenance or modifications, and is located 1-hour drive from Toronto, ON (YYZ) or Buffalo, New York.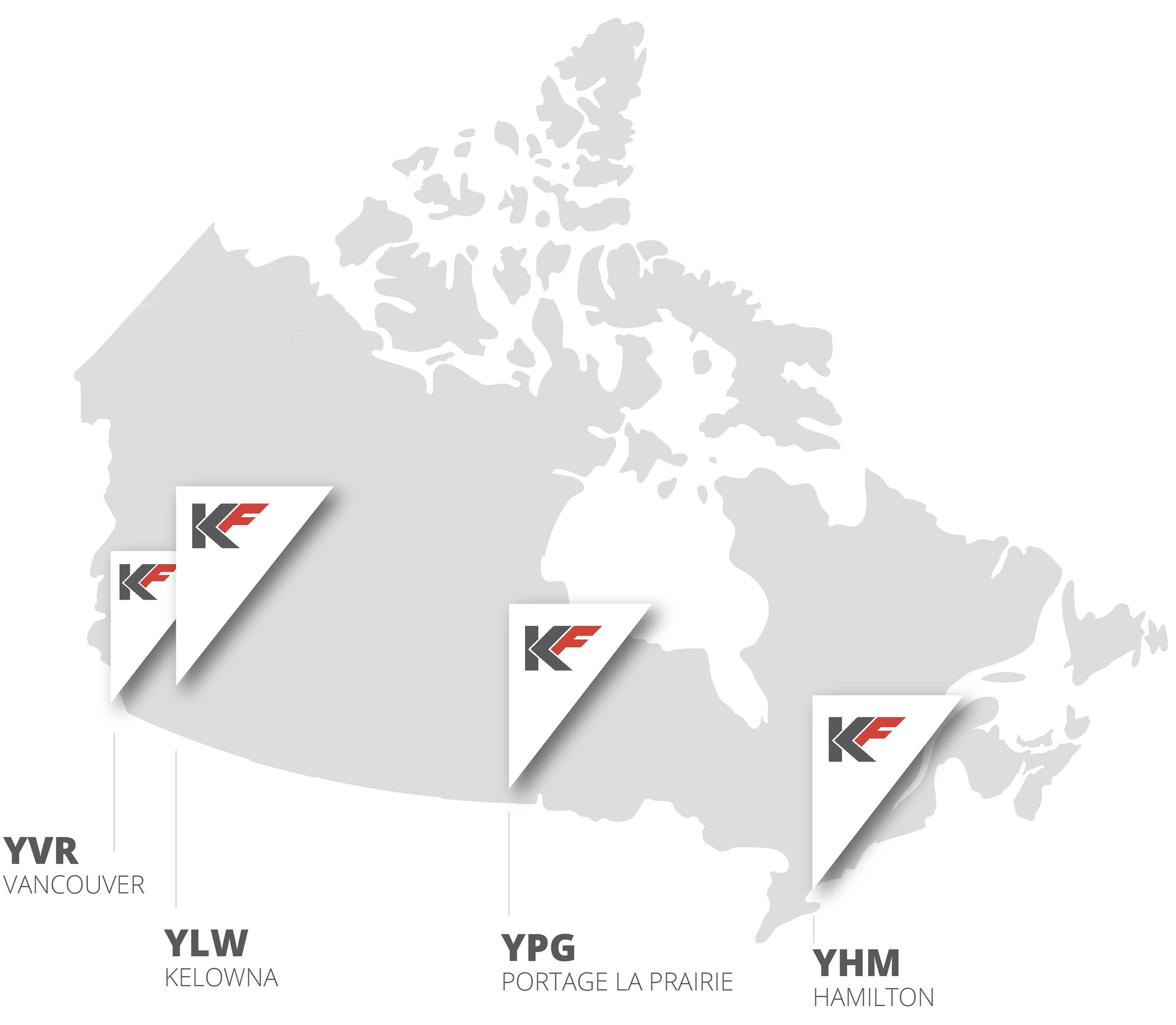 Services
KF provides an extensive range of services to provide customers one-stop engineering, maintenance, modification, and parts services.
Engineering, Avionics, Structures, Paint, Machine Shop, Plating, Landing Gear are just a few of the key services we provide customers.  MRP's, fleet management, training, supply chain management, and aircraft assessments are additional areas we support our customers.
As a long-term multi-fleet operator with exceptional reliability (+99% consistently over a 10+ year period), our staff understand what it takes to keep your fleet in the air.  Technical expertise, quality work, reliability, and after-sales services have allowed KF to maintain customers for 20+ years.