Proudly supporting Royal Canadian Air Force (RCAF) pilot training since 2005
In 2005, KF Aerospace was awarded the Contracted Flying Training and Support (CFTS) Services contract to support pilot training for the Royal Canadian Air Force (RCAF).
As the prime contractor of a team of top Canadian aerospace companies (collectively called Allied Wings), KF Aerospace established a turnkey operation at the Southport Airport (near Portage la Prairie, MB) with new facilities, training devices and courseware to satisfy the rigorous training requirements of the RCAF.
Operating four fleets of aircraft, KF Aerospace and partners provide ground school and simulator instruction, flight instruction and all of the support services for the program. The program is a fully integrated partnership between the Department of National Defence and the Allied Wings Flight Training Services Group – led by KF Aerospace.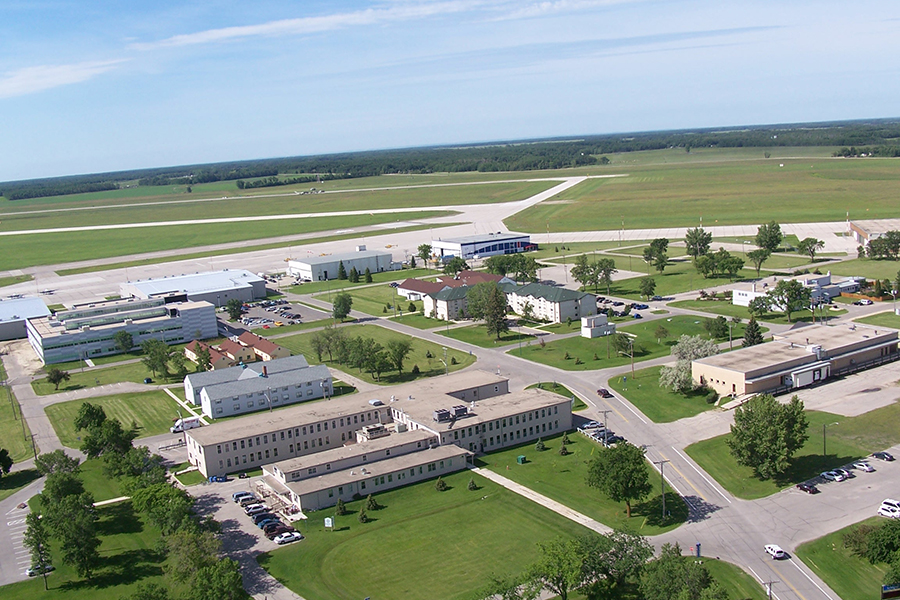 Today's state-of-the-art facilities, training devices and operations at Southport (formerly Canadian Forces Base Portage la Prairie) reflect a long and proud tradition of excellence in aviation training dating back to WWII and the British Commonwealth Air Training Plan.
Southport Aerospace Centre Inc. was established as a not-for-profit, non-share corporation in 1992 to manage the assets of the former Canadian Forces Base Portage la Prairie, which was originally established in 1940 as a training base for military pilots. After the transition from CFB Portage to Southport occurred, military pilot training continued through the 3 Canadian Forces Flying Training School which was being operated by Bombardier and succeeded by Allied Wings (now KF Aerospace) in 2005 until the present.
KF Aerospace leads a team of subcontractors at Southport collectively called Allied Wings. All three of these companies also join KF Aerospace on the SkyAlyne Team for Future Aircrew Training (FAcT).
Bluedrop Training & Simulation
A highly innovative Small and Medium Business (SMB) based out of Halifax, Nova Scotia, Bluedrop Simulation & Training is recognized for designing and developing advanced training solutions for the military sector. Bluedrop produces mission-critical training solutions for defence, aerospace and security organizations, including custom online courseware, virtual training devices, virtual learning environments, and virtual reality simulation for international military, security, government and commercial clients.
Canadian Base Operators Inc. (CBO) provides base support operations and maintenance including, firefighting, air traffic control, airfield maintenance, food services, administrative support, IMIT, housekeeping and aeronautical information services.
CBO is focused on the operation and maintenance of military facilities in Canada. CBO brings the combined experience of the partners with more than 60 active support services projects across North America, including 16 projects at military bases and over 400 commercial property locations across Canada.
Canadian Helicopters Ltd. (CHL) provides helicopter maintenance for the rotary-wing training and ground-based and simulation instructors.
CHL is the largest helicopter company in Canada, employing 650 people supporting 150 helicopters at over 40 bases across Canada. CHL recognizes the urgency of aircraft on–time availability and ensures its maintenance, airworthiness and procurement personnel and systems work.
It operates three flight schools across Canada and provides training to over 250 pilots per year with bilingual capability at two of those schools. CHL´s Penticton, BC-based School of Advanced Flight Training has provided DND pilots high altitude training for over 50 years on an exclusive basis. This school is the recipient of the prestigious Canadian Air Division Commanders Commendation for the outstanding quality of support.
In 2018, KF Aerospace joined with CAE to create SkyAlyne and jointly bid on the Government of Canada's Future Aircrew Training (FAcT) Program. FAcT is Canada's next-generation training program for RCAF, combining all phases of pilot training, currently being conducted through the CFTS Program (KF Aerospace) and the NFTC Program (CAE), with aircrew support training.
To determine the next single contractor for FAcT, the Government of Canada has announced a competitive bidding process and chosen a small number of pre-qualified suppliers, including SkyAlyne. The contract award is expected in 2023.
Learn more at: skyalyne.ca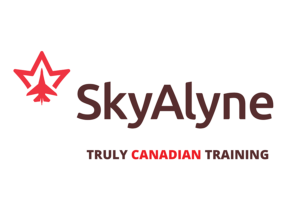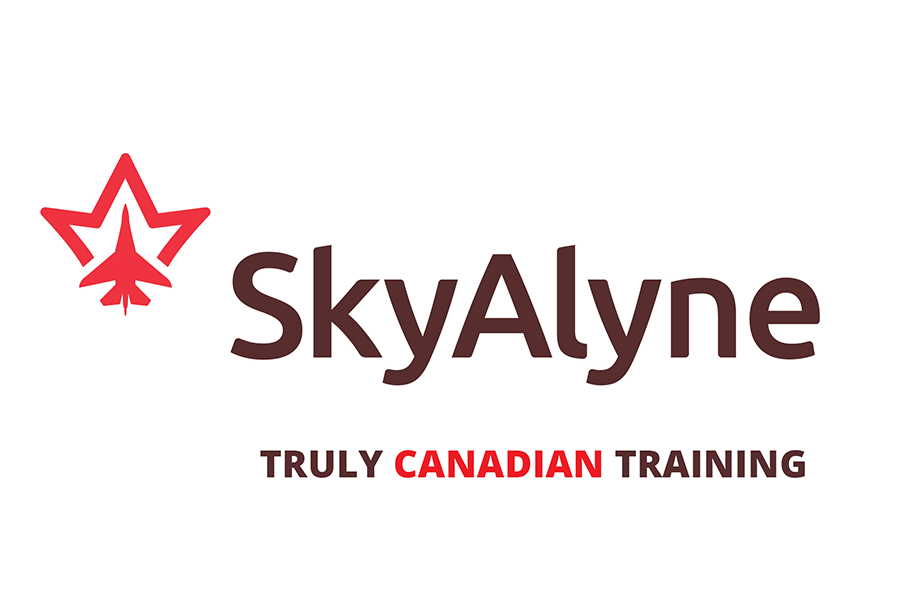 RCAF Pilot Training Phases at Southport
There are four phases of military pilot training in Canada, split between the two current training programs (CFTS and NFTC). An RCAF pilot candidate must complete all four phases of training to become an active-duty member of Canada's Air Force.
At Phase III, students will branch out in specializations that include rotary (helicopter) training, multi-engine (large fixed-wing aircraft used for cargo and troop transport; search and rescue) or prepare to train to become fighter pilots. Upon completion of Phase III, students will officially receive their 'wings' (see right).
Training Aircraft
We operate four fleets of aircraft: the Grob G120A for Primary and Basic training, the C-90B King Air for Advanced Multi-Engine training and the B206 Jet Ranger and B412 CF Outlaw to support Advanced Rotary Wing Training. KF Aerospace and its partners provide all the ground school and simulator instruction, flight instruction on the Grob G120A and all of the support services for the program.
Facilities & Operations
We use the latest technologies to produce an efficient, effective and modern training system that is both flexible and adaptive to changing needs. The RCAF brings the demanding standards desired of the graduates while KF Aerospace and its partners bring industrial efficiencies to the multifaceted activities including aircraft procurement, maintenance, ground and flight instruction, air traffic services, emergency response, infrastructure and administration support including accommodation and mess services.
Hilly Brown Complex
At the heart of the CFTS training is a dedicated purpose-designed facility known as the Hilly Brown Building. It was named in honour of Flying Officer Mark Henry "Hilly" Brown, who was born in Portage la Prairie and who was Canada's first air ace of WWII and a recipient of the Distinguished Flying Cross. This eighty thousand square foot complex includes classrooms equipped with the latest technology instructional equipment, student lounges, over 40 high technology briefing rooms, 2 boardrooms with video conferencing capability, a 150 seat theatre, a flight planning centre, fitness centre, reference library and ceremonies hall. It also houses sophisticated flight simulators and flight training devices and a fully networked facility for interactive training and distance learning.
The Lt Alan McLeod Building
Long–term student accommodation is provided in the Alan McLeod Building, named in honour of Second Lieutenant Alan Arnett McLeod, a young pilot from Manitoba who was the youngest Canadian Airman (19 years of age) to receive the Victoria Cross during WWI for his valiant actions in aerial combat while serving with the Royal Flying Corps. The complex features 96 hotel-style single occupancy rooms, a first-floor lounge and laundry facilities.
Recreation and Dining
There is also a wide range of on-site recreation facilities, including a gymnasium, weight room with a variety of exercise equipment, as well as outdoor facilities including tennis courts, softball diamonds, soccer field, 400-metre track, and a 9-hole golf course. There is also an easily accessible fitness centre in the Hilly Brown Building equipped with free weights, exercise bikes, stair climbers and treadmills. A full-service dining facility is available during and after normal working hours for both staff and students. The staff provides 3 meals per day based on a balanced diet in accordance with the Canada Food Guide.
Air Traffic Control
Air Traffic Control Services are skilled and experienced professionals. The Air Traffic Controllers handle high volumes of mixed military and civilian traffic; averaging over 70,000 movements a year in a complex, parallel runway operation.
Fire and Crash Support
Canadian Base Operators provide Airfield Rescue and Firefighting services to Transport Canada Level 2 with highly trained and dedicated personnel who are equipped with all of the necessary equipment to properly respond to an airfield crash.
Aircraft Maintenance
Maintaining a high serviceability rate is key to ensuring that there are enough aircraft and helicopters to support the daily training program. Our two Aircraft Maintenance Organizations, KF Aerospace Maintenance & Engineering and Canadian Helicopters Limited have a full complement of skilled and experienced aircraft technicians who continually achieve 99% availability rates. Our two hangars provide over 78,000 sq ft of space to provide snag repair, regular and heavy maintenance on all of the fleets, as well as nightly storage.
Aeronautical Information Services
The KF Aerospace team provides a team of qualified and experienced weather briefers who support the program, by providing the services of a Flight Information Centre, managing the maps and aeronautical publications and provides weather briefings for local operations and for aircraft departing on cross-country training. The airfield is supported with the latest meteorological equipment including an Automated Weather Observation System, allowing for accurate weather information when AIS is not manned.
Airfield Maintenance
The KF aerospace team operators provide airfield maintenance and snow & ice control with a fleet of modern heavy vehicles and an exceptional team of experienced operators. They are dedicated to maintaining the airfield in the best condition to support flying operations. Canadian Base Operators maintain all of the airfield navigational equipment (NBD, VOR ILS) as well as perform cyclic inspections and upgrades on equipment.
Air Traffic Control
A first-class aviation training program not only features the very best in aircraft and equipment but also takes full advantage of the latest advances in simulators and flight training course-ware. At the CFTS Training Centre this includes a wide range of sophisticated training support facilities in classrooms and briefing rooms, and on student laptops, where cutting edge graphics allow the student to visualize and fully understand the various flight maneuvers and lesson plans long before they ever set foot in an aircraft. This ensures maximum training value from every flying hour.
Classrooms
We've come a long way from the days of overhead projectors, chalkboards, and slide projectors. Our classrooms are equipped with the latest in learning technologies such as SMART Boards that take full advantage of modern computer-based modules and multimedia options. That means that in the classroom the instructor can concentrate on delivering core concepts and explaining new techniques using full-colour graphics and realistic animations.
Courseware
Ground-based training includes a wide range of computer-based instructional modules, available online to students on their laptops 24/7. As well, a sophisticated Training Information Management System facilitates all aspects of creating and recording student progress in all phases of ground and flying training, thereby easing the workload on instructors and supervisors.
Flight Training Devices
The next step from classroom instruction en route to flying the actual aircraft takes students to Flight Training Devices (FTDs), where they can practice normal and emergency operations on their specific aircraft. These FTDs also provide an excellent opportunity for instructional delivery and mastery of key concepts prior to flight. Various levels of FTDs are available, from computerized desktop simulations to fully replicated aircraft cockpit simulators with realistic instrumentation, panels, and controls. 
Once students are fully conversant with the basics through the FTD Lesson Plans, it's time to move on to the full motion King Air C-90B and Bell 412 Full Flight simulators. Both highlight the rapid increase in computer capabilities and modern simulator design. Using high definition visuals, programmable weather and flight situations, and the ability to execute the complete range of aircraft emergency response situations, today's RCAF pilot trainee sits on the leading edge of the aviation training world. The highest quality of training is possible in these devices for a fraction of the cost of actual flying hours and in a safe environment.
Academic Syllabus
Based on a world-renowned track record of aviation training, the various courses taught in all phases of the Allied Wings program include a wide range of subject matter. These include:
Aircraft Operating Instructions

Aerodynamics

Theory of Flight

Flight Instrumentation

Meteorology

VFR Procedures

I FR Procedures

Low-Level Navigation

Flight Safety

Cockpit Resource Management

Aviation Physiology

Leadership