world-class fleet management solutions that improve aircraft readiness, availability and reduce maintenance costs
Innovation and commitment to our customers are core values here at KF Aerospace. Excellence in services and support is achieved by bringing together OEM expertise, unique analytical processes and modern data management technology to transform customer support from reactive to proactive. Our practices enable customers to get the right information, the right material, at the right time.
Research and analyze best practices

Methodically maintain technical records

Engage in clear and constant communications with our customers

Set up and review customer aircraft
KF specializes in the Boeing product line and is regarded as a top Boeing MRO. We have a close relationship with Boeing and are actively involved with the company through various programs such as the Structures Task Group and Fleet Steering Committee.
KF has been developing major repairs for Boeing products for over 25 years. KF has accomplished extensive modifications on Boeing aircraft such as Cargo Door conversions, Winglet installations, Avionics installations (EFIS, HUD, ADS-B, Datalink, etc.) re-engine programs, executive interiors, auxiliary fuel tank installations, and combi modifications.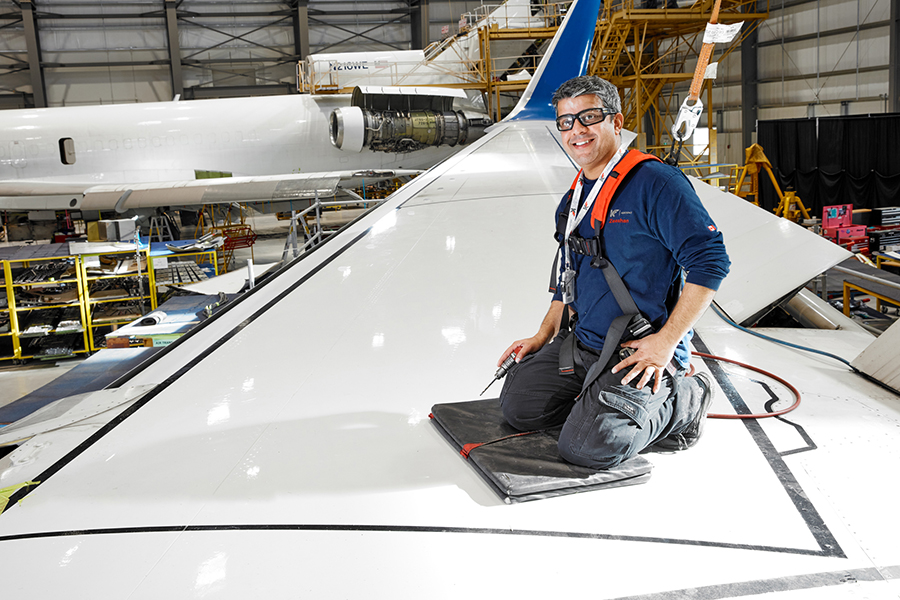 As the type certificate holder for Convair 240/340/440 aircraft (and their derivatives) KF Aerospace Engineering is responsible for supporting the worldwide fleet of Convair aircraft. This includes AOG repair support, part manufacturing and maintenance of the required technical documents for continued airworthiness. KF Aerospace has been responsible for the Convair products for well over a decade and has become very proficient in dealing with the many issues that are attributed to an out-of-production aircraft such as part, material and specification obsolescence and repair design/approval.