KF Aerospace is ready to take RCAF aircrew training to the next level alongside an outstanding team of Canadian partners
UPDATE – July 28, 2023 – The Government of Canada has selected SkyAlyne as the preferred bidder for the Future Aircrew Training (FAcT) program.
In 2018, two Canadian aviation and defence leaders – KF Aerospace and CAE – came together to create SkyAlyne to jointly bid on the Government of Canada's Future Aircrew Training (FAcT) program.
What is the FAcT program? Currently, all Royal Canadian Air Force (RCAF) pilots are trained through two contracted programs. The NATO Flying Training in Canada  (NFTC) program in Moose Jaw, SK, is managed by Montreal-based CAE, and the Contracted Flying Training and Support  (CFTS) program in Southport, MB, is led by KF Aerospace. However, both these contracts will be replaced by FAcT, a next-generation solution combining all phases of pilot and aircrew training.
To determine the next single contractor for FAcT, the Government of Canada has announced a competitive bidding process and chosen a small number of pre-qualified suppliers, including SkyAlyne. The contract award is expected in 2023.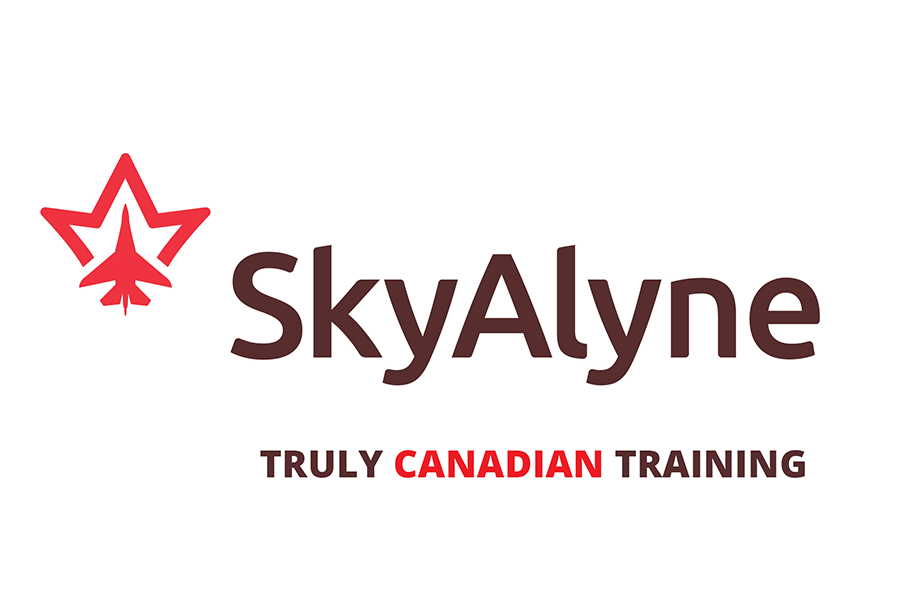 Why SkyAlyne?
SkyAlyne represents a unique and exciting opportunity for Canada to fully control its future military pilot and aircrew training capabilities. SkyAlyne is the most experienced Canadian aircrew training provider and the lowest risk option when transitioning to the new program and making sure it is a success for years to come.
SkyAlyne's parent companies are Canadian-founded and rooted. The pan-Canadian SkyAlyne Team of subcontractors supports SkyAlyne's solution for the FAcT Program
100% of all economic benefits stay in Canada with SkyAlyne's selection for FAcT. Any potential export of our expertise to allies and partners in the future will see those benefits return to Canada.
Military pilot and aircrew training will remain a Key Industrial Capability under Canadian control for the long term, regardless of any external world events and emergencies that might disrupt the normal flow of operations.
SkyAlyne's parent companies CAE and KF Aerospace are already delivering two excellent pilot training programs for the RCAF/DND. SkyAlyne will build on those skills and lessons learned and take aircrew training in Canada to the next level immediately.
As the incumbent contractors, SkyAlyne provides the lowest risk of interruption of service. SkyAlyne's staff, contracts and processes are already in place and ready to be "spooled up" to the FAcT program requirements.
SkyAlyne is the only solution that offers opportunities to accelerate improvements and delivery in advance of the FAcT contract start date.
KF Aerospace is Canada's largest commercial aviation maintenance, repair and overhaul (MRO) provider. KF's expertise in aircraft maintenance and engineering is unparalleled and reflected by its excellent track record delivering timely, quality results for its commercial customers and for the Royal Canadian Air Force.
CAE is a global leader in simulation and innovative aircrew training courseware and technology. New offerings such as the CAE Trax Academy – an advanced pilot training continuum that utilizes AR/VR – will provide the RCAF with additional options to maximize training and minimize the factors that lead to pilot shortages.
SkyAlyne has a pan-Canadian team of expert subcontractors with the experience and expertise to provide all levels of additional in-service support. These companies are all Canadian and all have a proven track record supporting the RCAF.