delivering results for over 51 years
A truly Canadian success story, KF Aerospace (Kelowna Flightcraft Ltd.) was founded by Barry Lapointe in 1970 and has grown into a world-class aerospace company with significant capabilities. Visit our Interactive Timeline to explore our history of achievements.
Headquartered in Kelowna, British Columbia, Canada, our 1,000-strong, highly skilled workforce has extensive experience in heavy maintenance & modifications that attracts customers from around the world.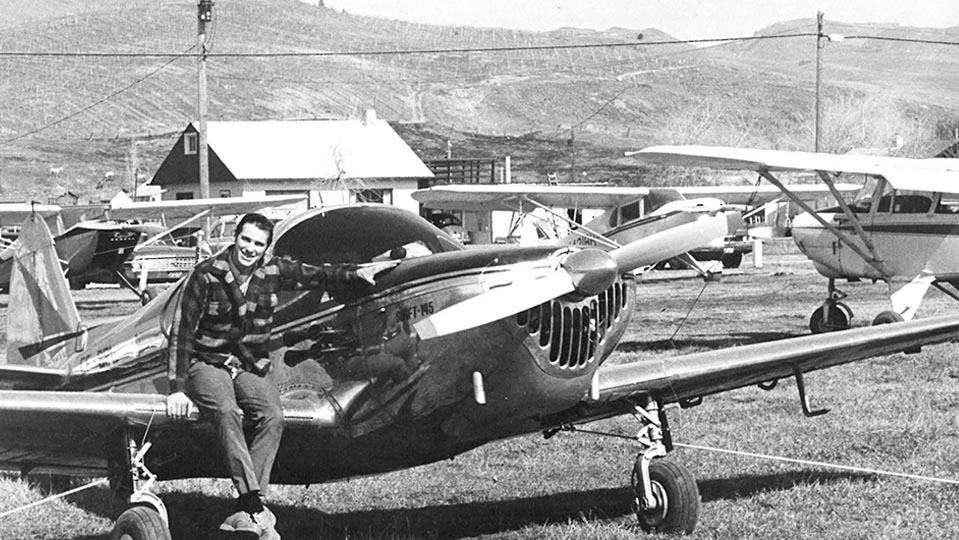 KF Maintenance & Engineering
Canada's largest commercial Maintenance, Repair & Overhaul (MRO) provider

Completing 1,000,000 maintenance hours on over 300 projects annually

Unmatched quality, on-time delivery, with repair shops and engineering
At our facilities in Kelowna, BC and Hamilton, ON, KF provides maintenance, engineering and modification services to commercial and military air operators. KF Aerospace is industry-recognized for our skilled technicians, quality results and on-time delivery of major modifications. Backed by strong Aerospace Engineering and significant shop capabilities (manufacturing, landing gear, plating, component, NDT, avionics, composite, etc), we have the in-house capability and capacity to deliver.
KF Cargo
(Kelowna Flightcraft Air Charter Ltd) provides a British Columbia air cargo feeder network for our primary customer, Purolator Canada. Supported by dedicated flight operations staff, KF Cargo provides an industry-leading 99% fleet on-time dispatch reliability.
KF Defence Programs
Since 2005, KF Aerospace had led a group of partner contractors to provide Selection, Basic and Advanced pilot training and in-service support for the Royal Canadian Air Force (RCAF) in Southport, Manitoba. A strong partnership with the RCAF has produced a highly effective and extremely efficient training solution, a real win for Canada's defence capabilities.
KF is a founding partner of SkyAlyne (along with Canadian company CAE) to provide an innovative, all-Canadian solution for all phases of aircrew training and in-service support for the RCAF's Future Aircrew Training (FAcT) Program.
Industry Qualifications
KF is uniquely qualified to support large scale commercial and military programs:
Air Operator (AOC)

Type Certificate Holder for the Convair aircraft

Transport Canada (TC) Design Approval Organization (DAO)

Recognized Design Approval Organization (RDAO) & Recognized Maintenance Organization (RAMO) by Canadian Department of National Defence (DND)

Maintenance Training Organization (ATO)