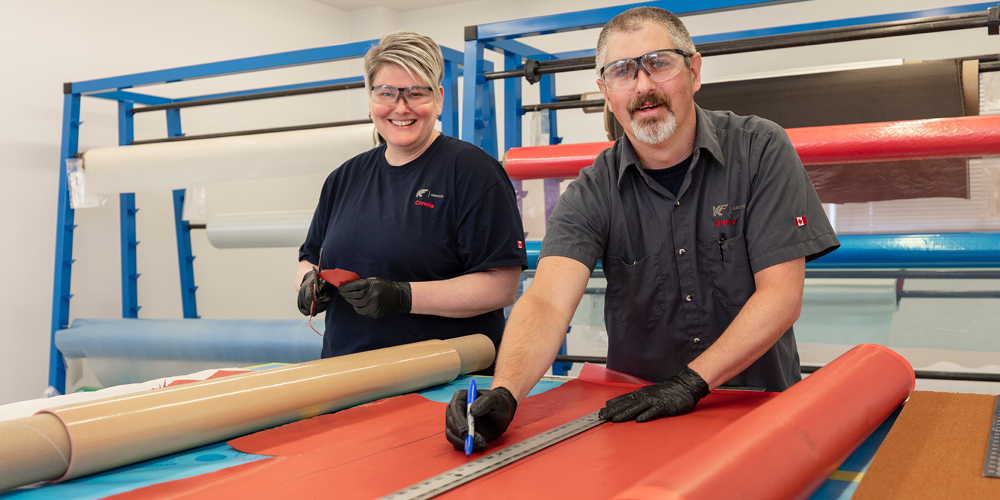 5 Questions with Connie Stephany | Structures Composites Technician
1. What is your earliest memory or experience of aviation?
My grandfather was a bomber pilot in WW2 for the RAF.  He flew Hawker Hurricanes in the Battle of Burma.  I grew up listening to all his stories and have been enamoured with aircraft ever since.
2. What/who inspired you to pursue a career in aviation?
I was inspired to start a career in aviation because of my grandfather, but also the stories I heard about the "Rosie the Riveters" that built the planes back home while the men were at war.  It definitely gave me the confidence to pursue this line of work!
3. Describe your very first job experience in the industry
I was hired right after I graduated from BCIT in 1997 and I was put on a crew that was doing a Convair cargo door… I think my very first job was scraping the non-slip tape from the airstairs!
4. What opportunities do you think there are for women in aviation today?
Obviously, the world of Aviation is wide open for women these days! It's come a long way from my experience over the last 23 years. In my first few years at KF we only had a handful of women on the floor.  Now we see women on every crew, in every trade!
5. How could we do a better job of attracting women to the industry?
I think that the new generation of young women don't see getting into a traditional "male-dominated industry" as something to be intimidated by and think that's really great! Hopefully, we can keep encouraging that confidence going forward!