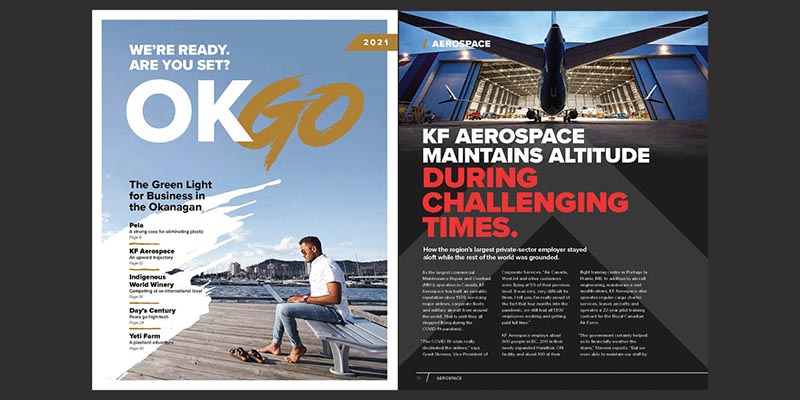 KF Aerospace Maintains Altitude
"OKGo" – a collaborative, multi-year strategy to promote the Okanagan – is officially underway. KF Aerospace is being highlighted in the campaign to showcase the region's success and future potential.
Led by the Central Okanagan Economic Development Commission, Tourism Kelowna and Accelerate Okanagan, OKGo identifies Aerospace as one of five key business sectors positioning our region for future economic prosperity, along with Advanced Manufacturing, Agriculture, Viticulture and Digital Tech.
By attracting new talent, entrepreneurs, business investment and events to the region, the OKGo campaign aims to help grow the Okanagan across all economic sectors and accelerate a post-COVID-19 recovery.