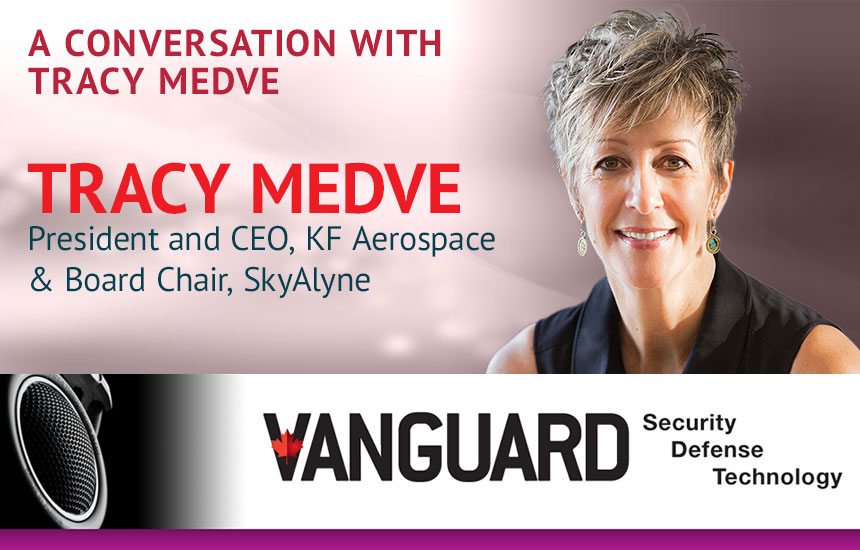 Vanguard Magazine Podcast – A Conversation with Tracy Medve
KF President & CEO Tracy Medve appears on Vanguard Radio Podcast to discuss FAcT, CMMA and the aerospace industry
J. Richard Jones of Vanguard Radio speaks with Tracy Medve, President & CEO of KF Aerospace and Board Chair of SkyAlyne. The discussion covers many topics, including Future Aircrew Training (FAcT) and SkyAlyne, the Canadian-Multi Mission Aircraft project (CMMA) and Team Poseidon.
In this episode:
The aviation and defence career path
Advice for entering the industry
Where Canadian aerospace and defence is heading
KF Aerospace contract with the Future Aircrew Training Program
The KF Aerospace role on Team Poseidon
And more!
Listen here.
Or listen to the episode on Spotify or Apple Podcasts!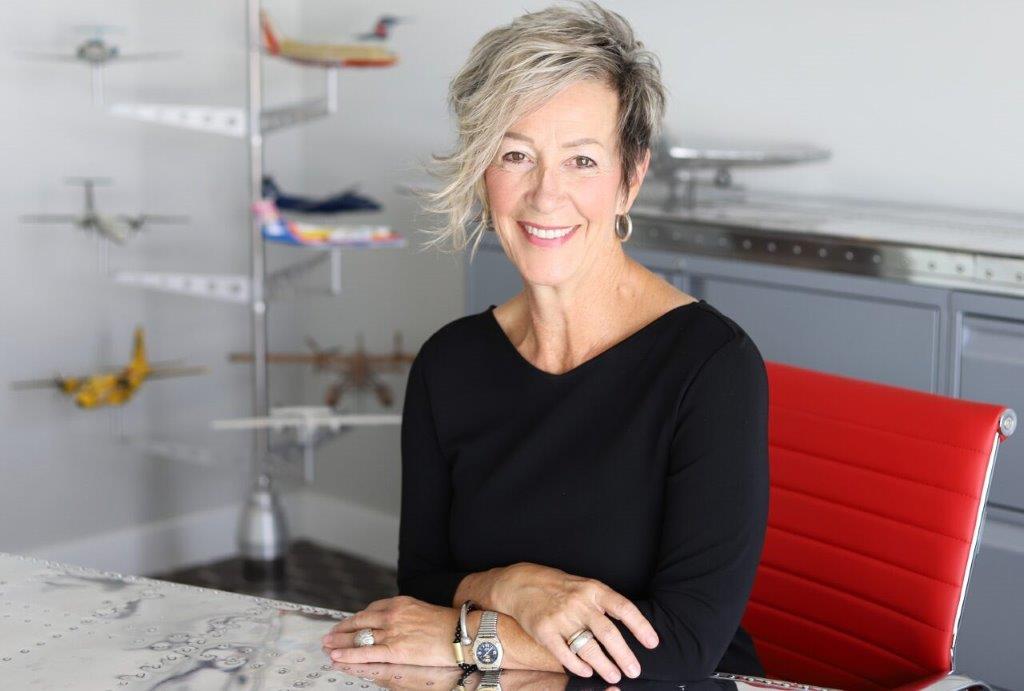 About KF Aerospace
We're all about THE CRAFT.
For 53 years, KF Aerospace has delivered innovative aircraft solutions for corporate, commercial and military customers worldwide—including OEMs such as Boeing; major airlines such as WestJet, Sunwing, Air Canada, Lynden Air Cargo and Icelandair; and the Royal Canadian Air Force (RCAF). From humble roots in the Okanagan Valley, KF has grown to specialize in aircraft maintenance and modifications, military aircrew training, passenger and cargo flight operations, and leasing—with the same commitment to quality and service established by its founder in 1970. In 2023, KF was named the preferred bidder for the RCAF's Future Aircrew Training (FAcT) Program in its partnership with CAE called SkyAlyne.
For more information, please contact:
Matt Stone
Engagement, Communication and Marketing Lead
E media@kfaero.ca
P (250) 491.5500