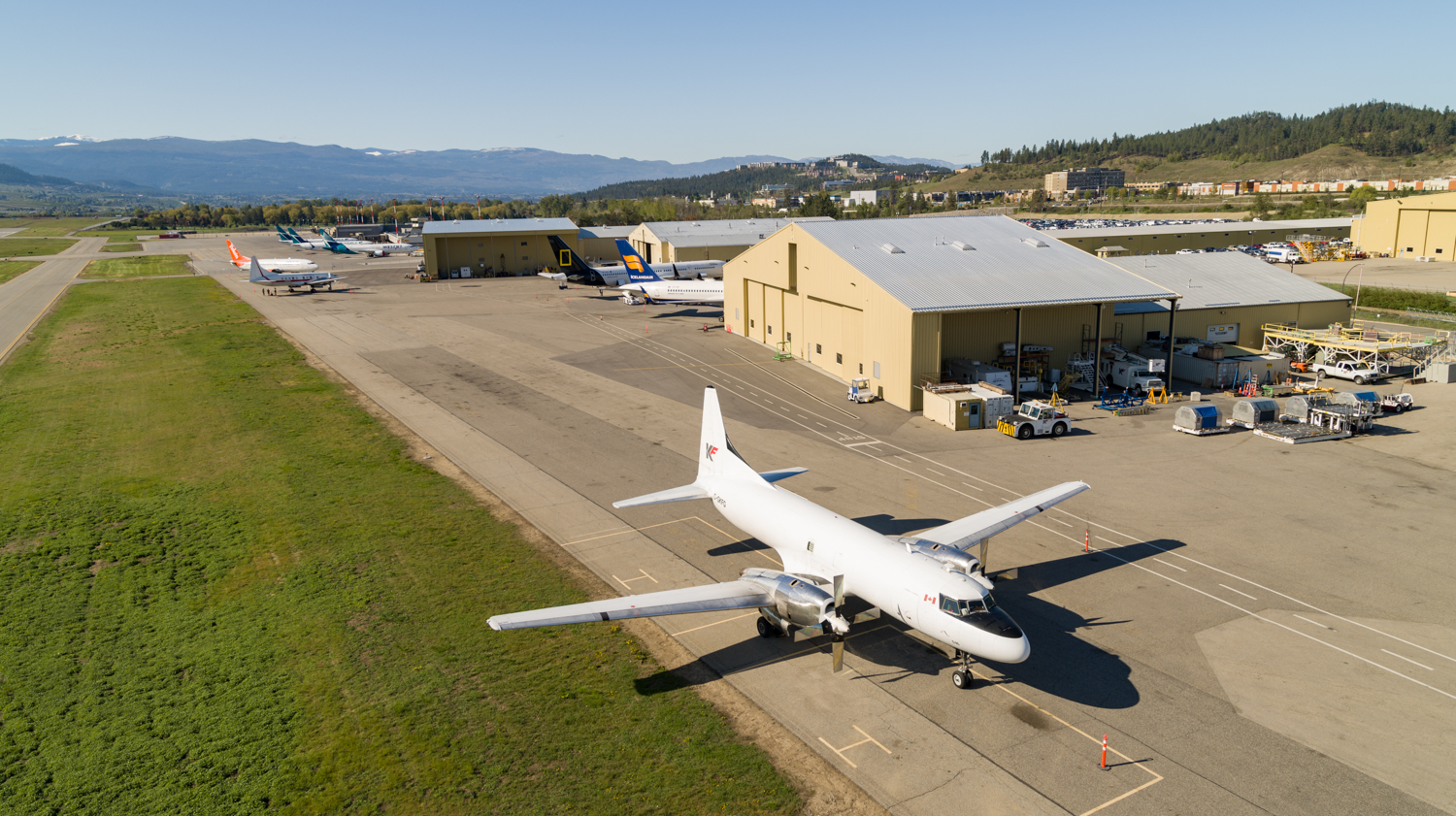 Hangar expansions and 50+ new positions at KF Aerospace in Kelowna
Aviation company growing as air travel industry recovers
KF Aerospace is expanding two hangars at its Kelowna facility and will immediately add 50 new local positions. The moves come as the airline industry recovers and demand for KF's expertise grows with new and existing customers.
The newly created full-time and part-time positions in the Okanagan range from entry-level roles to skilled trades and professional services.
"We have a wide variety of excellent opportunities right now at KF, especially for those just beginning their careers or those looking to jump back in," says Grant Stevens, Chief Corporates Services Officer at KF Aerospace. "You don't need to have a diploma or degree for many of these positions. We invest in our employees' training and education and there's lots of room to grow. Actually, many of our senior-level staff and managers have been at KF their entire careers, some starting out as hangar support and apprentices."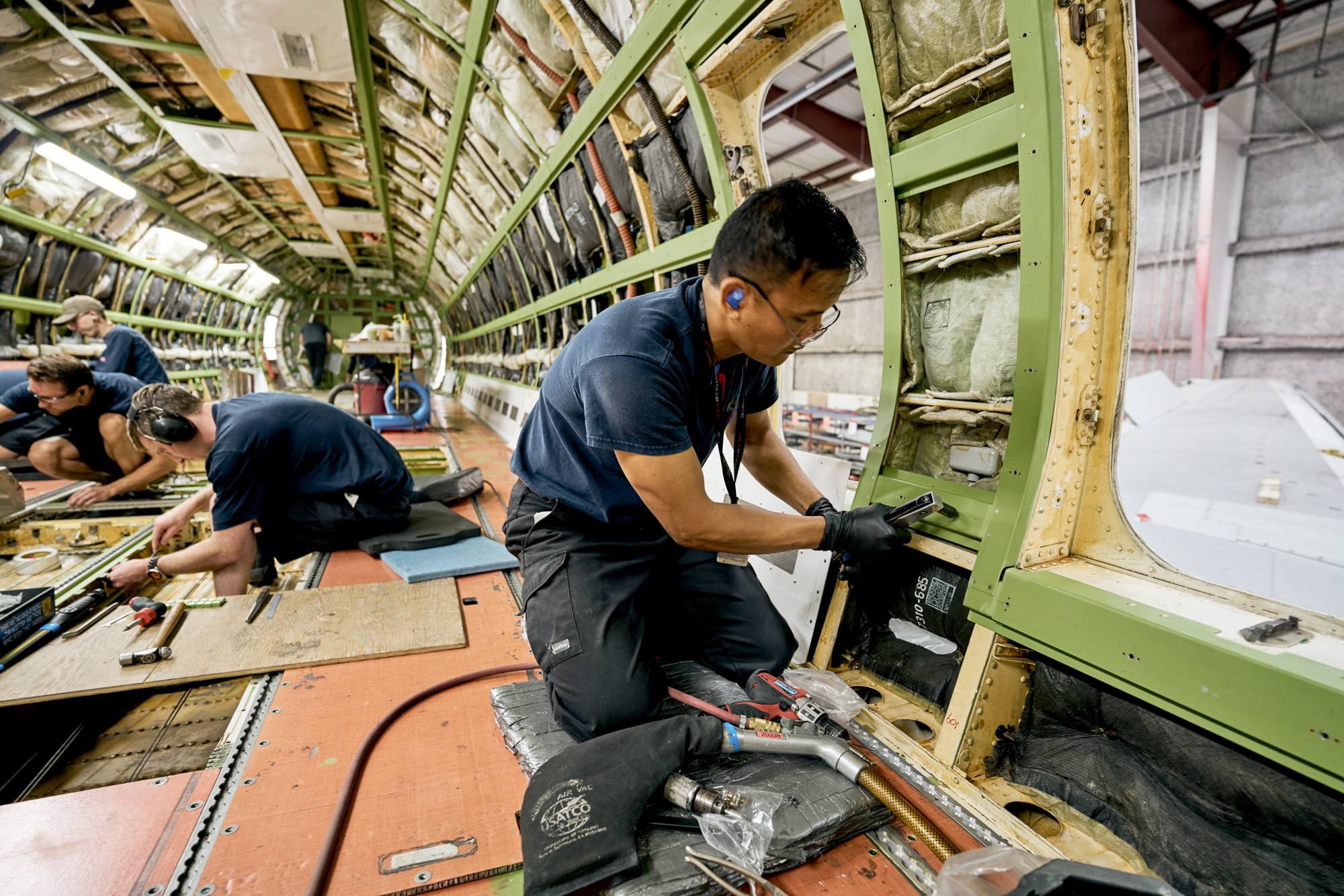 KF Aerospace facility at Kelowna International Airport (YLW)
KF Aerospace is Canada's largest maintenance, repair and overhaul (MRO) provider for commercial aircraft. Founded in Kelowna over 50 years ago, KF's passenger-to-cargo conversion expertise has been highly sought after throughout the pandemic, keeping business steady. But as airlines return to operation, more aircraft require routine maintenance and repairs, fueling increased demand from KF Aerospace's Canadian and global customers.
Gregg Evjen was recently named Chief Operating Officer (COO) of KF Aerospace. Evjen started his career with the company as a fresh graduate more than 30 years ago.
"When COVID-19 grounded air travel, demand for regular maintenance on commercial aircraft softened," says Evjen. "But travel has been steadily returning, our cargo conversion business is soaring, and we continue to welcome new customers. Our workforce is expanding. Now is the perfect time to jump on a long-term career opportunity in a very cool industry."
KF Aerospace has a second large maintenance facility in Hamilton, Ontario, flies air cargo services for Purolator, and trains Canada's military pilots in Portage la Prairie, MB.
For a complete list of available positions, visit kfaero.ca/careers.