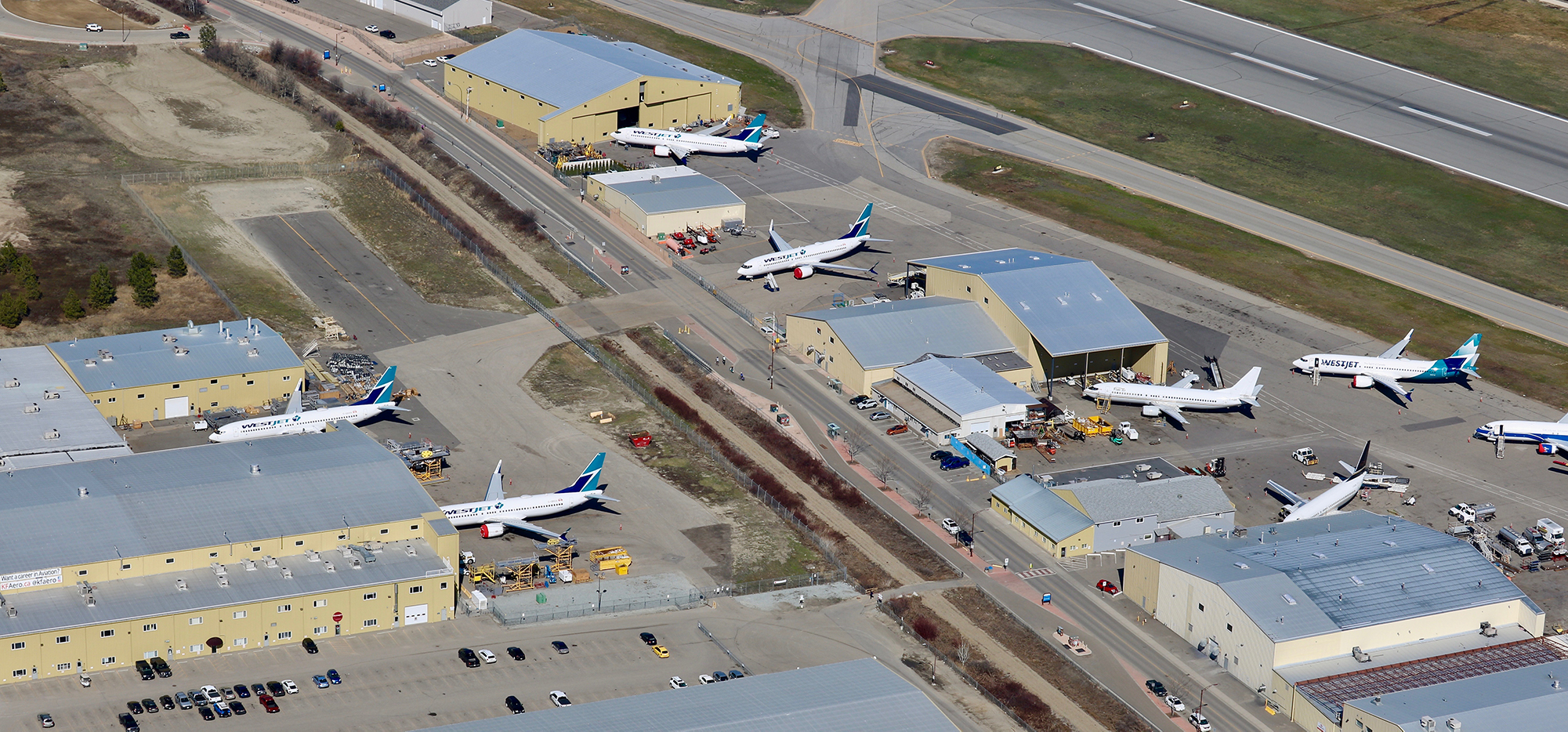 KF Aerospace Increases Maintenance Capacity with Hangar Expansion
KF Aerospace is excited to announce another hangar expansion to augment its maintenance, repair and overhaul (MRO) capacity at YLW Kelowna. The increased
footprint will allow KF to ramp up support for key customers.
The new space will add 21,000 sq. ft. to KF's Hangar 1 (South), one of five customer-dedicated hangars at the base. It will bring KF's capacity to a total of 13 concurrent lines of narrow-body and regional aircraft maintenance, grow its staffing from 725 to 800 in 2020, and expand the YLW base to a total of 370,000 square feet.
In addition to being Canada's largest commercial MRO, KF is the largest private-sector employer in Kelowna. KF Aerospace President, Tracy Medve says the project is part of a steady growth program across Canada. "In tandem with the major expansion of our Hamilton base, we are excited to be making additional investments in Kelowna that will help us support our airline partners with world-class maintenance services."
Kelowna-based Norsteel is leading the construction while Manitoba-based Behlen Steel Buildings supplied the pre-fabricated hangar. Construction is underway and expected to complete by mid-July.