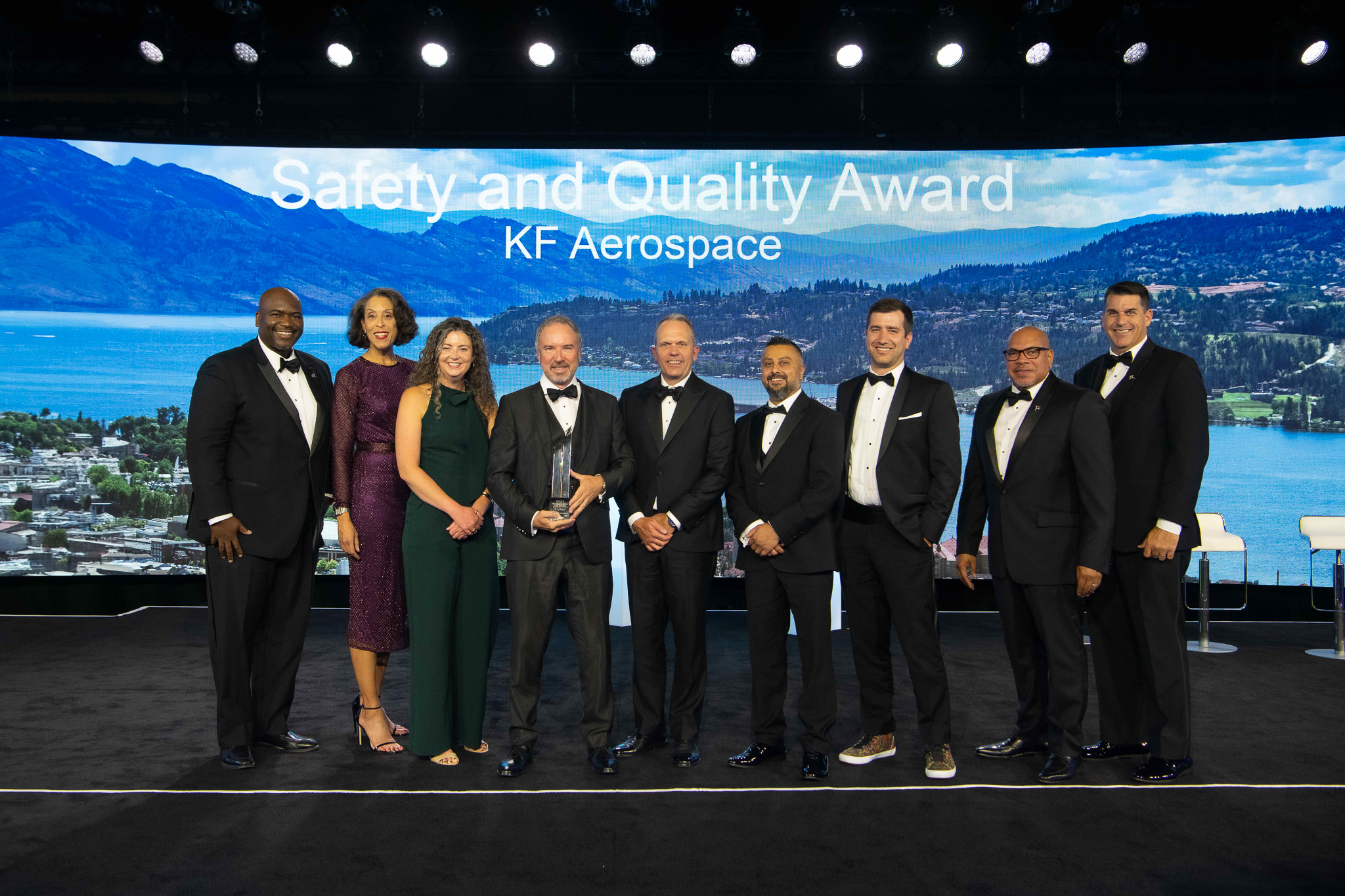 KF Aerospace receives Boeing 2023 Supplier of the Year award
High-performing suppliers lauded for operational excellence
August 28, 2023—Kelowna—KF Aerospace announced it has received recognition from The Boeing Company [NYSE: BA] as one of its top-performing suppliers at The Boeing Company's 2023 Supplier of the Year event.
KF Aerospace was recognized as top performer  in the Safety and Quality category. KF Aerospace, Canada's largest commercial maintenance, repair and overhaul (MRO), maintains, manufactures and installs Boeing products for various customers and supported the Boeing 737 Max Entry to Service program for Alaska and United Airlines.
"We're honoured to receive this award from The Boeing Company – a testament to our ever-growing relationship with one of the world's leading aerospace companies," said Tracy Medve, President and CEO, KF Aerospace. "This relationship enables us to directly apply our 35-plus years of experience working on Boeing airframes while generating quality jobs and economic activity in British Columbia and Canada."
Top-performing suppliers were recognized for driving a stable, predictable production system that contributes to Boeing's safety, quality, sustainability and delivery commitments to customers.
"The Supplier of the Year winners were proactive, transparent and reliable in a challenging environment," said William Ampofo, Vice President of Parts & Distribution Services and Supply Chain for Boeing Global Services and chair of Boeing's Supply Chain Operations Council. "Over the past year, their collaboration and commitment to safety and quality was the gold standard to help us drive stability in our supply chain and consistently deliver for our customers."
KF also directly supports the Boeing Converted Freighter (BCF) program with a 737-800 passenger-to-freighter conversion line located at its Kelowna facility. KF has partnered with Boeing Defence, Space and Security on the P-8 Poseidon Team to deliver an advanced solution to the Canadian Multi-Mission Aircraft (CMMA) project.
The CMMA project will upgrade Canada's military capabilities in anti-submarine warfare (ASW), anti-surface warfare (ASuW), and intelligence, surveillance, reconnaissance (ISR) – in addition to search and rescue and humanitarian assistance/disaster relief response.
If selected, KF would provide in-service support for the P8-A, an advanced military aircraft derived from the Boeing 737NG commercial airliner.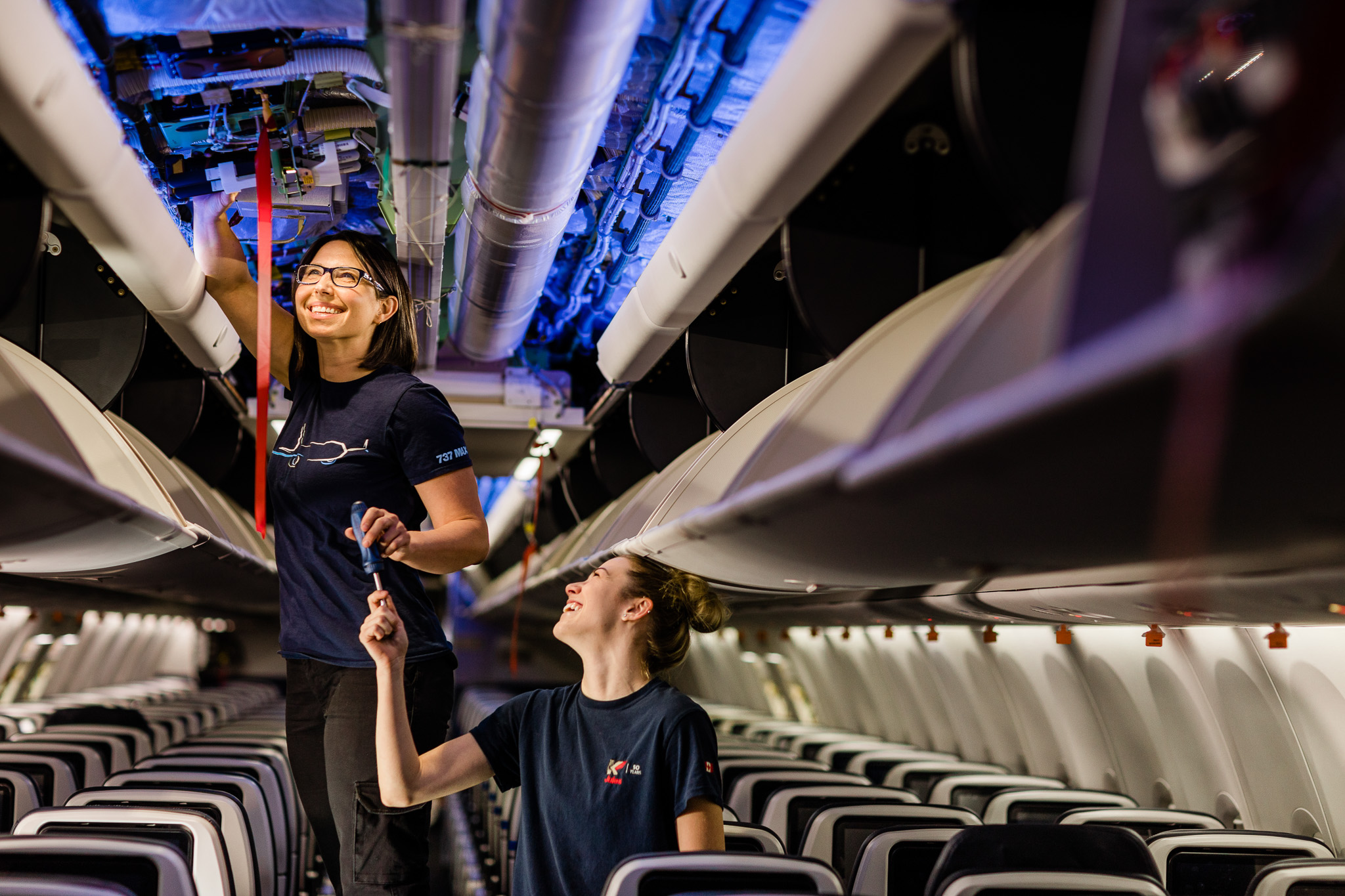 About KF Aerospace
We're all about THE CRAFT.
For 53 years, KF Aerospace has delivered innovative aircraft solutions for corporate, commercial and military customers worldwide—including OEMs such as Boeing; major airlines such as WestJet, Sunwing, Air Canada, Lynden Air Cargo and Icelandair; and the Royal Canadian Air Force (RCAF). From humble roots in the Okanagan Valley, KF has grown to specialize in aircraft maintenance and modifications, military aircrew training, passenger and cargo flight operations, and leasing—with the same commitment to quality and service established by its founder in 1970. In 2023, KF was named the preferred bidder for the RCAF's Future Aircrew Training (FAcT) Program in its partnership with CAE called SkyAlyne.
For more information, please contact:
Julie Whittet
Corporate Communications Officer
E media@kfaero.ca
P (250) 491.5500