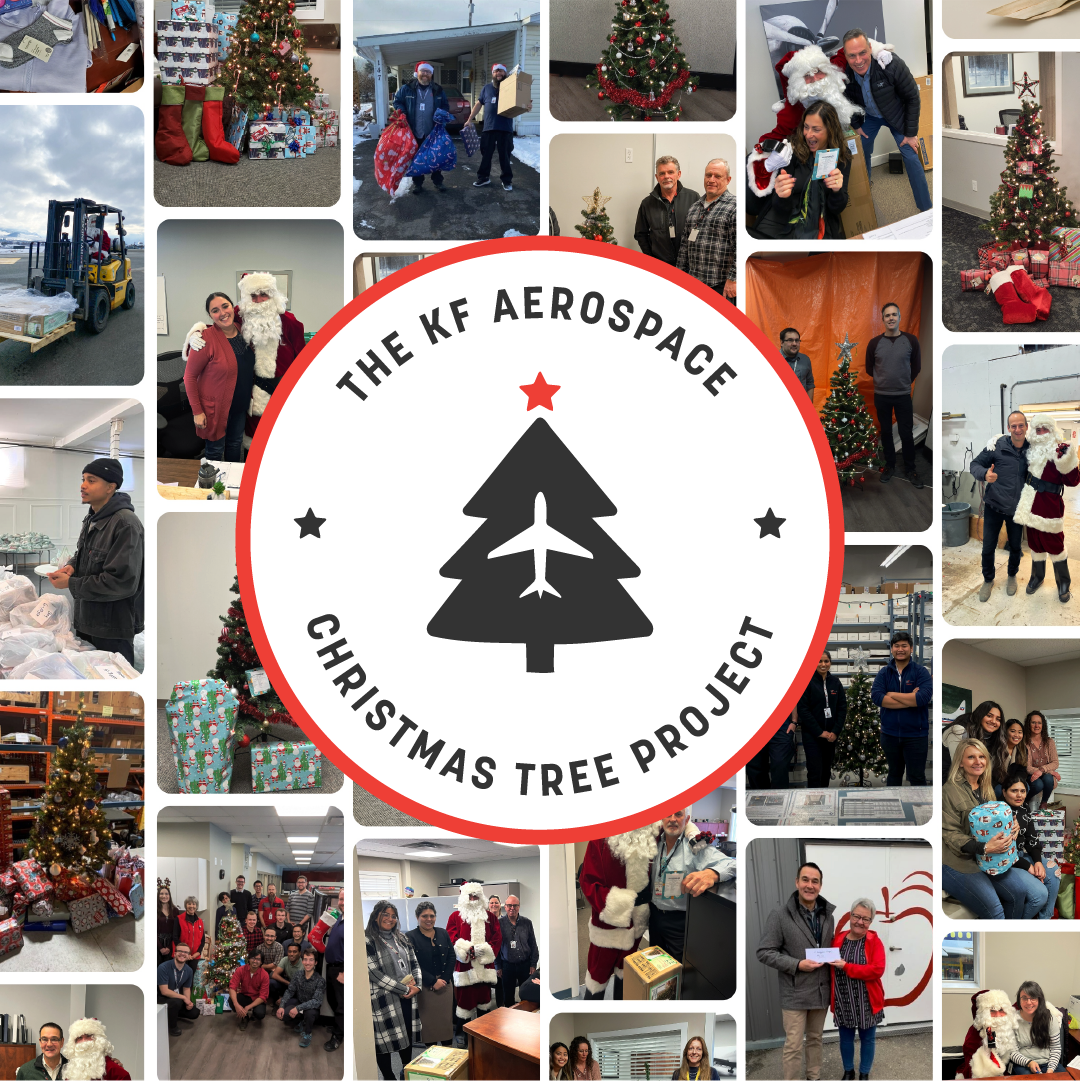 KF staff make local holiday wishes come true
A company-wide giving project raises $30,000 for families in need across Canada.
It's been an action-packed year for our teams at KF Aerospace. From launching an airline and opening an aviation museum, to growing our staffing and expanding our facilities. But there is one final project that holds a special place in our hearts.
This December our staff went above and beyond to make the holidays bright for 25 families in our communities across Canada. As part of the KF Christmas Tree Project, each of our teams were given a reusable Christmas tree, a prepaid credit card and a special task: to find a local family in need and trim the tree with gifts and goods on their wishlist! Coordinating with local charities of their choice, our staff set to work on crafting a special holiday surprise for their recipients. Over the past couple of weeks, they put on their Santa hats, delivering their trees and gifts to families and homes across Kelowna, Vancouver, Portage la Prairie, MB and Hamilton, ON.

What started with an initial fund of $6,000 from our organization has grown into a combined value of $30,000 in giving—an amazing achievement that has spread joy and cheer where it's needed most this time of year.
We take the opportunity to thank the following charities and organizations for helping us make the KF Christmas Tree Project possible:
All Are Family Outreach Program
Share Society
Mamas for Mamas
Elizabeth Fry Society
Project Literacy
Now Canada Society
Kelowna Stands with Ukraine Association
Christ Voice of Restoration
Interval House of Hamilton
Options Community Services
From our big family to yours, we wish you joyful holidays and a Happy New Year!