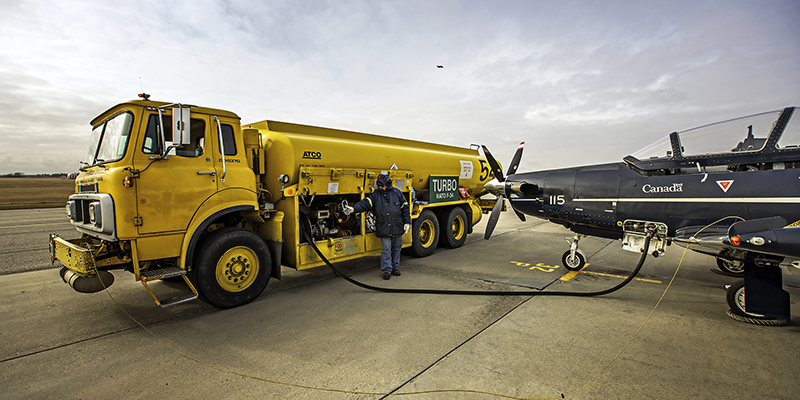 SkyAlyne announces pan-Canadian team of experts for FAcT program
SkyAlyne, a partnership between Canadian aviation and defence companies CAE and KF Aerospace, has officially unveiled its expanded team of strategic subcontractors to pursue the Royal Canadian Air Force's (RCAF) Future Aircrew Training (FAcT) program.  SkyAlyne is a qualified supplier for the FAcT program.
Canadian-based companies ATCO Frontec, Bluedrop Training and Simulation, Canadian Base Operators, Canadian Helicopters, and SERCO Canada will add considerable expertise, experience and Canadian content to SkyAlyne's bid. PAL Aerospace is a notable new addition to the SkyAlyne team, bringing unparalleled Canadian experience in airborne surveillance and intelligence operations, sensor operator training, mission systems development and aircraft modification capabilities.
The SkyAlyne team collectively employs more than 14,000 Canadians and operates in every region of Canada – from coast to coast to coast.
"We are pleased to officially announce our pan-Canadian team of experienced partners," says SkyAlyne Board Chair Tracy Medve. "Our goal is to work with the Royal Canadian Air Force to continue providing a world-class aircrew training program built by Canadians for Canadians. These partnerships will strengthen SkyAlyne's position and help us move towards our objective to retain this crucial military capability in Canada."
As the only Canadian-founded and Canadian-based qualified supplier competing for the FAcT program, SkyAlyne has unique experience and expertise in military pilot and aircrew training specifically for the RCAF. SkyAlyne's parent companies – CAE and KF Aerospace – currently deliver all phases of pilot training for the Royal Canadian Air Force through the NATO Flying Training in Canada (NFTC) program based in Moose Jaw, SK/Cold Lake, AB, and the Contracted Flying Training and Support (CFTS) program based in Southport, MB, respectively.
The subcontractors announced as part of the SkyAlyne team have extensive experience working with the RCAF. Most also currently support the existing training programs managed by CAE and KF Aerospace.
"This agreement further ensures that the FAcT program benefits from the very latest Canadian expertise and innovation in aircrew training," says SkyAlyne President France Hébert. "If selected, SkyAlyne will train the next generation of Royal Canadian Air Force airwomen and airmen while helping grow Canadian small- and medium-sized businesses as well as local and Indigenous communities. The selection of the SkyAlyne team would be a win-win for the Royal Canadian Air Force and for the Canadian aerospace industry."
Learn more: